Directors
---
OLUSEGUN KASSIM
Chairman
Olusegun Kassim retired as a Deputy Inspector General of Police. He has been a businessman since retirement. He is a director of several companies including FW dredging limited.
OLAYINKA OGUNSULIRE
Managing Director
Yinka is a property development and investment professional with over 25 years' experience in her field. Her previous roles include CEO of Heirs Real Estate and Managing Director of ARM Properties Pls, both leading players in the Nigerian property market. She has extensive experience initiating, executing and managing large scale real estate and housing infrastructure projects. A Fellow of the Royal Institution of Chartered Surveyors and a member of the Institute of Directors, Yinka sits on several boards including Afriland Properties Plc and Anchorage Leisure Limited.
GEORGE NWACHUKWU
Non Executive Director
Mr. Nwachukwu is the Managing Director/Chief Executive Officer of FW Dredging. He is a fellow of the institute of Chartered Accountant of Nigeria (ICAN). Over the years George has served as director in the following companies; TSG Limited, Aegis Offshore Company Limited ASCOT Energy Limited, ASCOT Shipping Logistics. He was a board member of Anambra-Imo River Basin Development Authority.
CHIEDU NWEKE
Non Executive Director
Chiedu Nweke is the Managing Director of Swampsea Construction Nigeria Limited. He is a barrister with over 25 years post qualification experience and 15 years' experience in top management positions. His expertise and experience include transportation and logistics of oil waste handling particularly from offshore locations, job costing, personnel training HSE and other regulatory compliance.
THEODORE OMALU
Non Executive Director
Theodore Omalu is the Executive Director in charge of business development in FW Dredging. He holds a B.Sc. in Industrial Mathematics from the University of Benin. Theodore has over fifteen years top management experience in insurance, Aviation and healthcare.
LOOKMAN DUROSINMI-ETTI
Non Executive Director
Lookman worked on the Nigerian Senate Committee of the National Assembly, for Banking and Currency, as a Legal Adviser. He joined the Law firm of Bentley, Edu & Co in 1988, rising to become partner in and then Managing Partner. Following the integration of the law practice of Irving & Bonnar (the oldest law firm in Nigeria), with that of Bentley, Edu & Co., he was appointed a partner of Irving & Bonnar, concurrent with his membership of Bentley, Edu & Co. He co-founded Etti & Edu in 1996.He was appointed as an Arbitrator to WIPO in 1985 and in 1997 was appointed as a consultant to the United Nations Development Projects (UNDP) on Intellectual Property matters in Nigeria.
ADEKUNLE MUJEEB SMITH
Non Executive Director
Kunle's professional experience spans across financial services,consulting and FMCG in Nigeria and the UK. A former Strategy Analyst at Union Bank of Nigeria,where he worked on corporate strategy and investor relations, supported several businesses and drove innovation. Prior to that, he was a finance and Admin Manager at AJE Group Nigeria (AJEAST) driving the company's entry into the Nigerian market. As a former consultant at BTS London UK, he focused on the financial services and Oil and Gas industries, having previously worked as an Investment Banker in TMT M&A at JP Morgan in London. Kunle has completed the CFA program and has an MBA from IE Business School with a concentration in Finance. Prior to that, he received an MSc in Process Technology & Business Management from the University of Warwick and an Msc and BEng in Chemical Engineering from the University College London and the University of Surrey respectively.
Driven by a Public-Private Partnership between Orange Island Development Company and the Lagos State Government, the team proudly recognizes, supports and celebrates local Nigerian businesses and their international counterparts. We strive to create partnerships that deliver a destination of global standards for all Nigerians to enjoy and be proud.

Development Team
---
Van Oord Ltd
The Netherlands
Dredging and Reclamation Contractor
Swampsea Ltd
Nigeria
Construction and Development Managers
GP GREED AND ASSOCIATES
South Africa
Architects and Master Planners
Koa
Nigeria
Mechanical and Electrical Consultants
COSEC ADMINISTRATORS LTD
Nigeria
Company Secretary
Keystone Bank
Nigeria
Bankers
Ecopro Resources Ltd
Nigeria
Environmental Contractor
Aqseptance Group
Germany
Filtration, Separation and Water Technology
Centurion Systems
South Africa
Gate System
AL-MANSOUR ENGINEERING & CONSTRUCTION LTD
Nigeria
Gate House
CYNSSA TECHNOLOGIES INT LTD
Nigeria
Street Light
WILLEM OLAF. WILLEMENGINEERING LTD
Nigeria
Shore Protection and Lake
Roelag Environmental Services Ltd
Nigeria
Water, Sewage & Irrigation
Plot Hierarchy
United Kingdom
Consultants
Via Consult
South Africa
Engineering Design Services
Delano Architects
Nigeria
Town Planning Consultants
Mepas & Prodel Ltd
Nigeria
Town Planning Consultants
Jackson Etti & Edu
Nigeria
Solicitor and Legal Advisor
SIAO
Nigeria
External Auditors
Socrates Communications
United Kingdom
Branding Consultants
Metropolitan Construction Company Ltd
Nigeria
Main Building and Infrastructure Contractor
Partners
---
Lagos State through its ministry of waterfront infrastructure development remains committed to delivering a thriving Lagos State.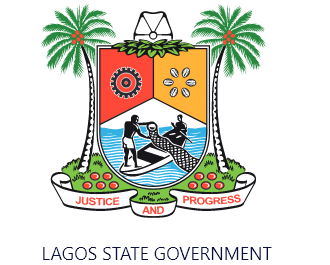 FW Dredging Limited is one of Nigeria's foremost indigenous dredging companies.