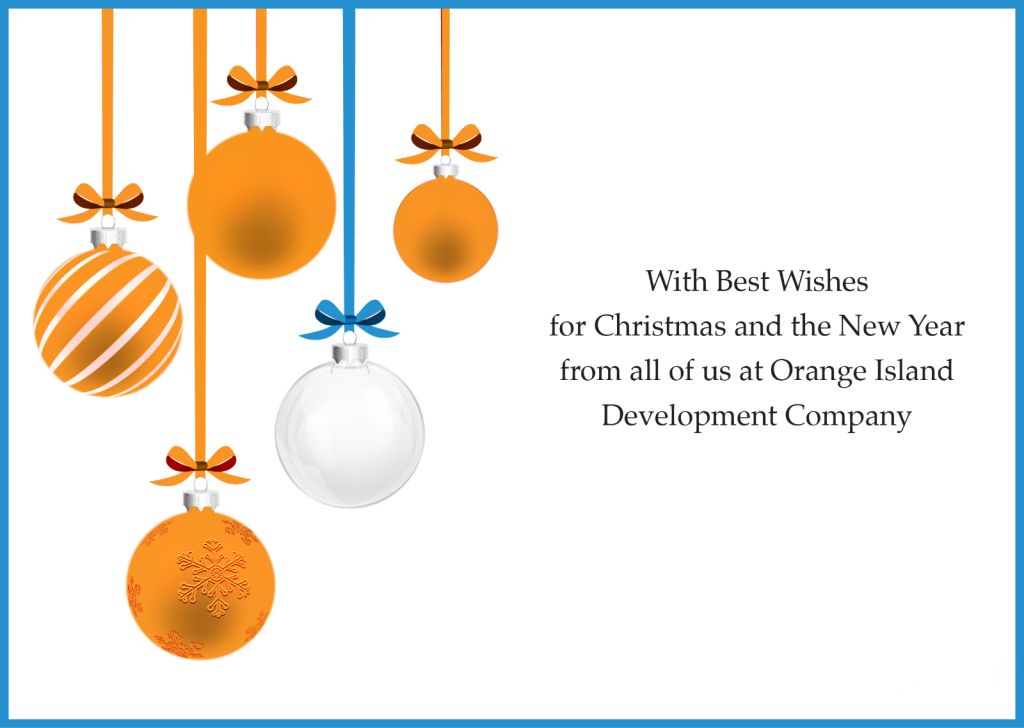 Access Road
We are pleased to announce that the reclamation of the access road has been completed and visitors can now drive directly from the end of Freedom Road to the Island.  The Island was linked on 8 December 2015. The new road has views of the lagoon on both sides. Even though the Island has been linked, it is still work in progress. Sand filling will continue in order to attain the right width and levels.
 
Reclamation of the Island is still progressing with 102 hectares dredged to date.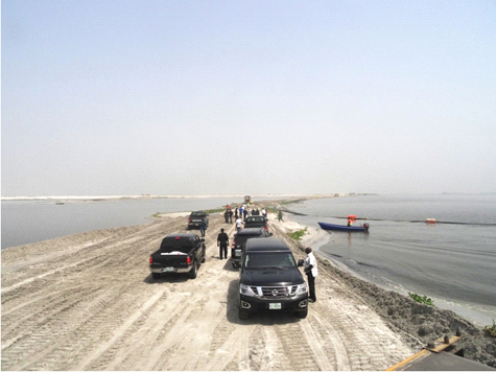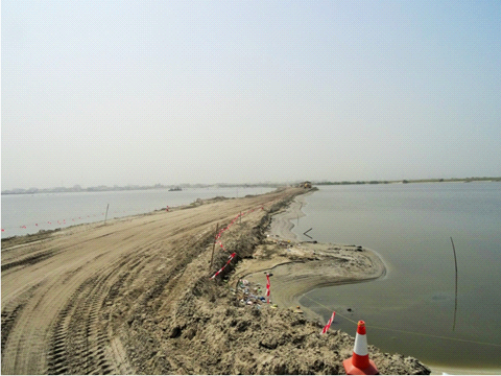 The Chairman of Orange Island Development Company, Alhaji Musiliu Smith CFR visited the island on 9 December, accompanied by four of our non executive directors, Alhaji Waheed O. Kassim, George Nwachukwu, Chiedu Nweke and Theodore Omalu  to inspect the new access road.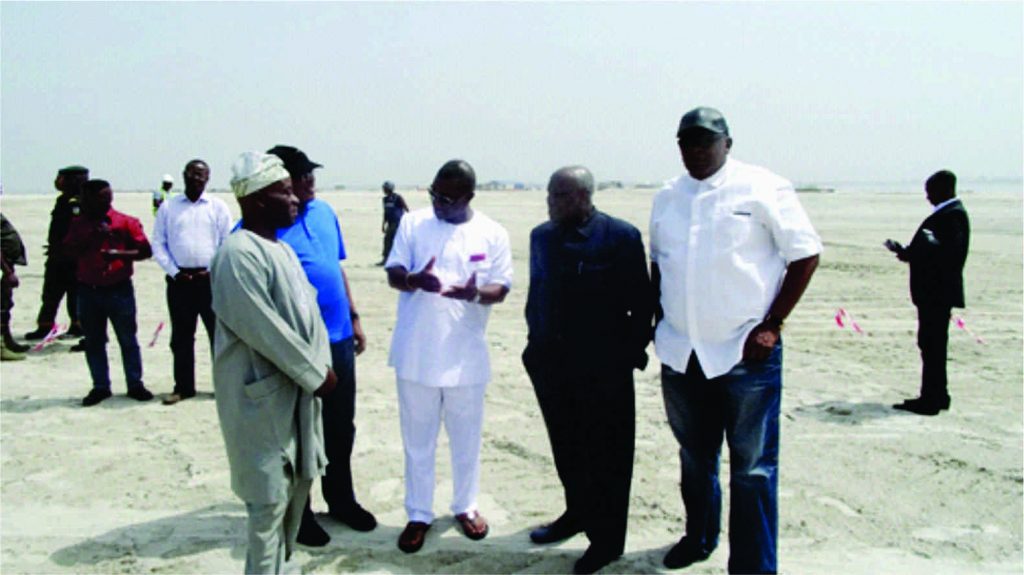 EIA (Environmental Impact Assessment)
Orange Island continues to be fully compliant with regulatory authorities. In November 2015, the second quarter of the Impact Mitigation Monitoring report was completed and submitted to Federal Ministry of Environment as well as Lagos State Ministry of Environment. This is an important regulatory milestone for the project.
Donation of site vehicle to Ministry of Waterfront Infrastructure Development.
Orange Island Development Company recently donated a Toyota Hilux to the Ministry of Waterfront Infrastructure Development. The official presentation of the vehicle was made to the Commissioner, Engr. Ade Akinsanya and permanent secretary Nurudeen M. Salami by the Managing Director, Yinka Ogunsulire and Non Executive Director Lookman Durosinmi Etti.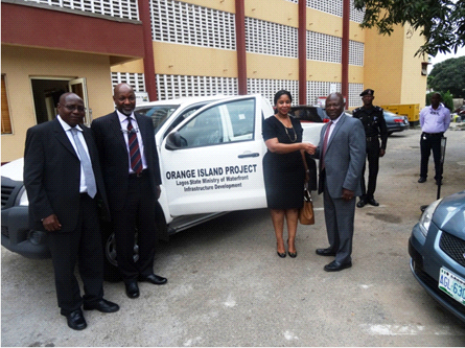 Featured Orange Island District
The Educational Hub
The schools site is located to the south east of the island close to main access road. It measures about 5.3 hectares and is designed to house a number of educational institutions around common playing fields and sporting amenities.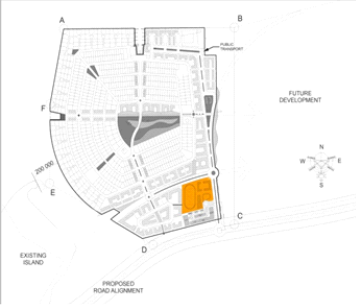 Site Visits
If you are interested in visiting the Island, please call our office to book an appointment and collect an access tag.  During the holidays, please collect tag from the jetty office at the start of the access road. You will need to register so please bring along a photo ID.
Office Closure
Our office will close for Christmas on 18 December 2015 and will reopen on 4 January 2016.