Orange Island continues to grow. We recently recorded an important milestone of completing 84 hectares which is 56% of the Island land mass.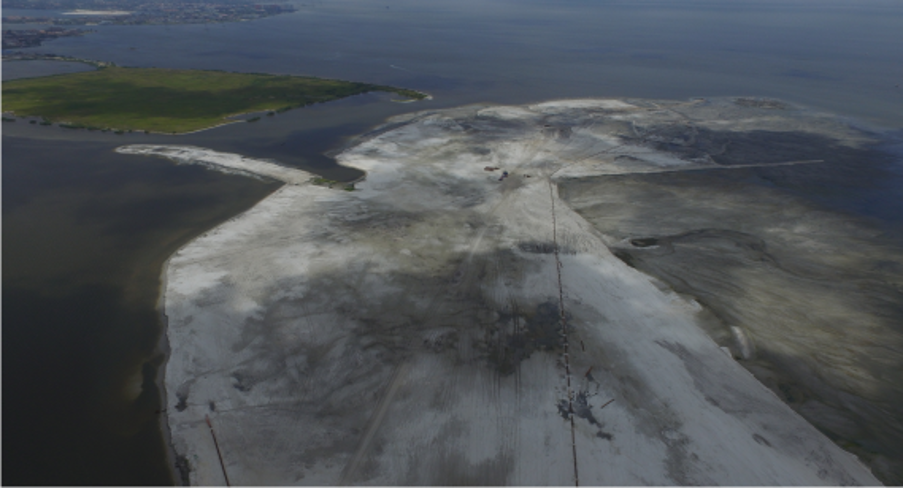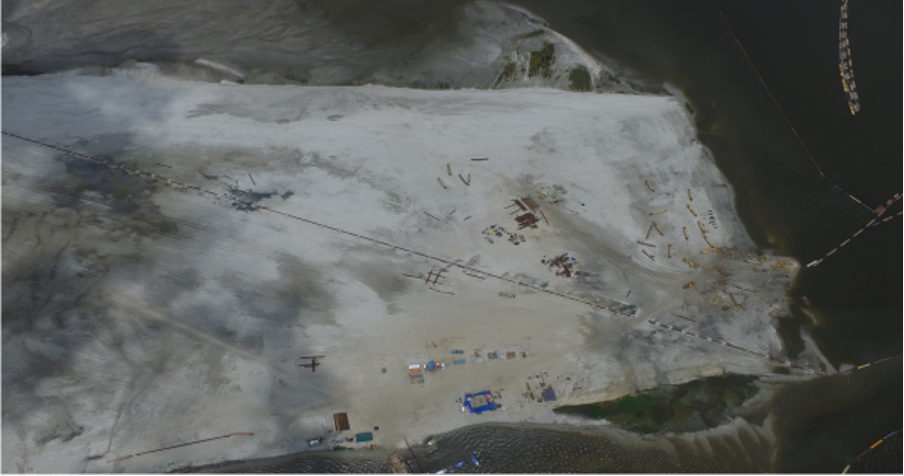 Access Road
The long sought after access road that links the Freedom Road to the Island is gradually taking shape. A delay in reaching agreement with the neighbouring Lekki Foreshore on the alignment of the road slowed down the execution. Two dredgers are now dedicated to pumping sand to the access road. One dredger is working from the northern axis from the freedom road while the second dredger from near the southern tip of the Island. The access road should be completed in the first quarter of 2016.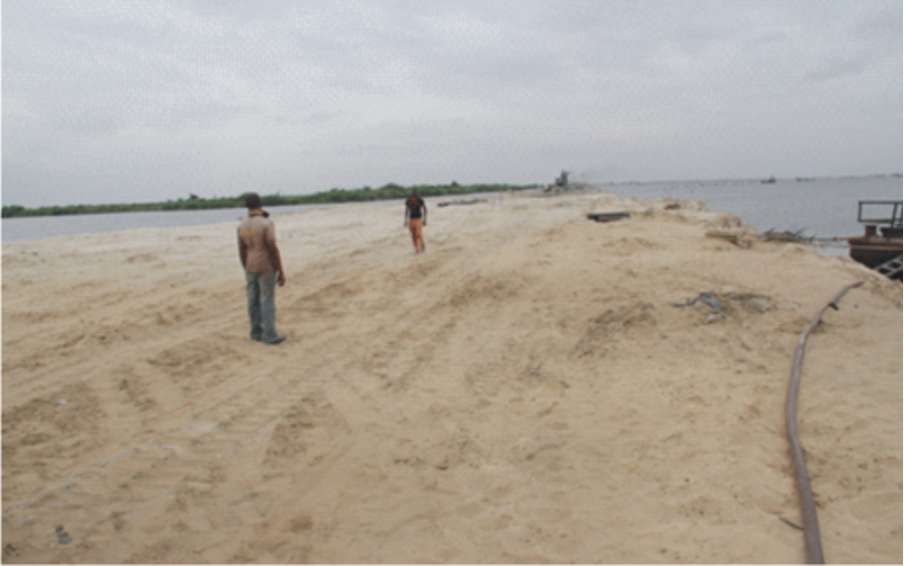 Infrastructure
Some infrastructure works will commence on the road in January 2016.
Road works
Slope stability
Placement of geotextile
Installation of pipe culverts
Street lighting
Irrigation
Drains
EIA (Environmental Impact Assessment)
In compliance with Federal Ministry of Environment guidelines, Impact Mitigation Monitoring (IMM) is being carried out on the island and this will continue throughout the life span of the project. It includes include Air Quality, Surface Water Quality, Waste Management and Hydrobiology.
Ministry of Waterfront and Infrastructure
The new Commissioner of Waterfront and Infrastructure Development Engineer Ade Akinsanya and his team visited the island on 27th October 2015 to show the Ministry's continued support.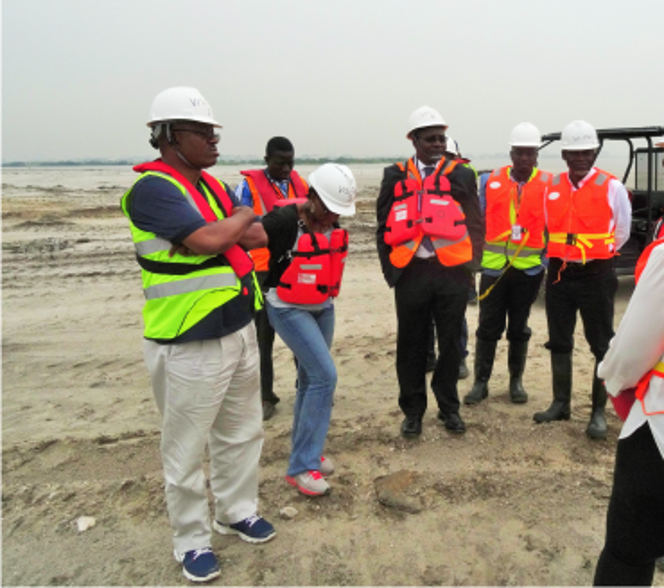 Featured Orange Island District
The Business Park

The Business Park, located to the south of the main entrance road, will be highly visible and will create a number of opportunities for SME's and possible techno-industries, resulting in local job opportunities.
Sales
The sale of plots remains on hold, however, the reservation is still open for those interested in purchasing villa plots. The reservation list for commercial plots will open on the 1st of October, 2016.
To be added to the reservation list for plots, please contact Onome Akpeghagha on her mobile +2347062702023 or at onome.akpeghagha@orangeislandng.com.
Alternatively  please send an email to info@orangeislandng.com
Refunds
Please note that in the event that you are unable to comply with your payment plan, OIDC will be constrained to refund monies paid up to the date of default less administrative fees as specified under Clause 11.3.1 of the Contract of Sale.
Website
Our website is being updated and will be back up in December. We apologise for any inconvenience.